Unparalleled Luxury & Reprieve. Embraced by the Oltrepo Pavese Picturesque Pastures, This Home Offers You A Great Escape.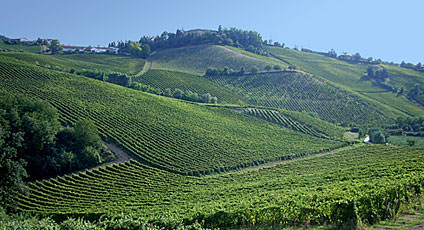 Timeless elegance meets ever-rolling hills of fresh green pastures and vineyards, which stretch in all directions and evolve into the snow-kissed mountain range of Apennines.
The simple sophistication of this stately home offers not only elegance and luxury, but a peaceful oasis to plan your escape from everyday life. Bounded by the home of Cremona Italian Hunting Lodge 1109706_597479 (where Stradivarius had his workshop); the property's expanse reaches across 550 hectares (1359.08 acres) of land, proffering an astounding view of the region. This stately villa is an ideal spot to enjoy the scenic view of the nature reserve nestled in a forest with wild boar, pheasants, partridge, and deer.
With more than 6 bedrooms and 5 baths, this noble estate was well planned in size, amenities, and floor plan. All rooms are spacious and exquisitely appointed.
With such luxury amenities as: private spa with swimming pool on the ground floor, Turkish bath with Chromo-therapy, a Swedish sauna, massage room, and fitness center. A cinema room, gourmet kitchen, formal dining room, multiple fireplaces. In addition, there is The Private Park (50 Hectares) personifies elegance, featuring a hedge maze, a garden of flavors, a garden of scents– The entire perimeter of the private park is fenced. There is 300 hectares of mixed forest, horse stables, a well-appointed hunter's lodge, which was renovated and offers an entrance hall, dining room, and living room with fireplace, kitchen, 4 bedrooms and a bathroom. There is also a rustic cottage, traditional in design, and could be renovated and transformed into an exceptional 8,600 sq. ft. house. Both the hunters lodge and rustic cottage could be used for living quarters or guest accommodations.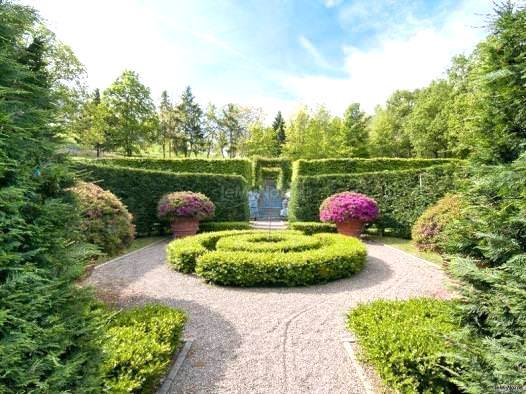 This noble villa is enveloped by impeccably landscaped gardens, and part of a very exclusive prominent estate in Italy. You can find this jewel-property approximately 43 miles from Genoa and Milan.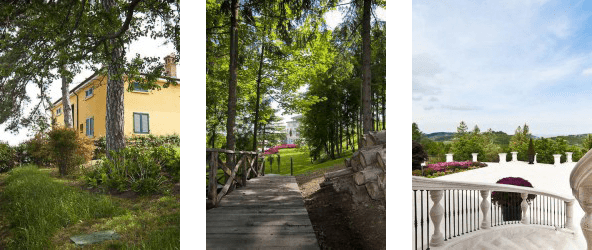 Situated on a hill-approximately 1,300 feet above sea level, this villa affords a sense of quiet contemplation, visual delight for your eyes, and a thrill for your senses.
Immersed in tranquility, and located in the beautiful Italian village of Fortunago, this stately villa offers numerous trails and paths for long walks and quiet moments of reflection.
About 90 km south of Milan and about 40 km south of Pavia, you'll find that Lombardy offers more than rolling hills and medieval castles and villages, and more than breathtaking views. Lombardy is complemented by authentic Italian food and local wines. The Oltrepò succeeds in being the largest wine producing area of Lombardy and one of the largest in Italy, specifically-Pinot Nero.
Property Type:
International Property
Fortunago, Province of Pavia, Italy
Realtor/Owner
I specialize in International Real Estate, Hotels, Residential, First-time buyers, Luxury Homes, New Construction and Investment properties in the Seacoast area and beyond. As a Realtor, I have over 17 years experience in the Real Estate and Development field. Areas of professional knowledge and experience include Sales, Customer support,…
Read More